Sak Surin Thai Elephant has returned to Thailand after fulfilling its role as a diplomatic envoy for an impressive 22 years.
Sak Surin Thai elephant, the Thai elephant, has safely returned to Thailand on July 2, 2566, after serving as a diplomatic envoy since 2544 in Sri Lanka. The reason for bringing Sak Surin elephant back safely is considered the largest transportation of a living creature ever flown.
On July 2, 2566, at 14:03, the Ilyushin IL-76 aircraft, named Sak Surin  carrying the Thai elephant, arrived at Chiang Mai International Airport in Thailand from Bandaranaike International Airport in Colombo, Sri Lanka. This was done to return Plai-Sak Surin to Thailand for a release ceremony under the care of Mr. Thotsathit Siri, the Minister of Natural Resources and Environment, along with officials from the Department of National Parks, Wildlife and Plant Conservation, who were present to welcome the elephant.
The transportation of the Thai elephant, Plai-Sak Surin, is considered the largest transportation of a living creature ever flown.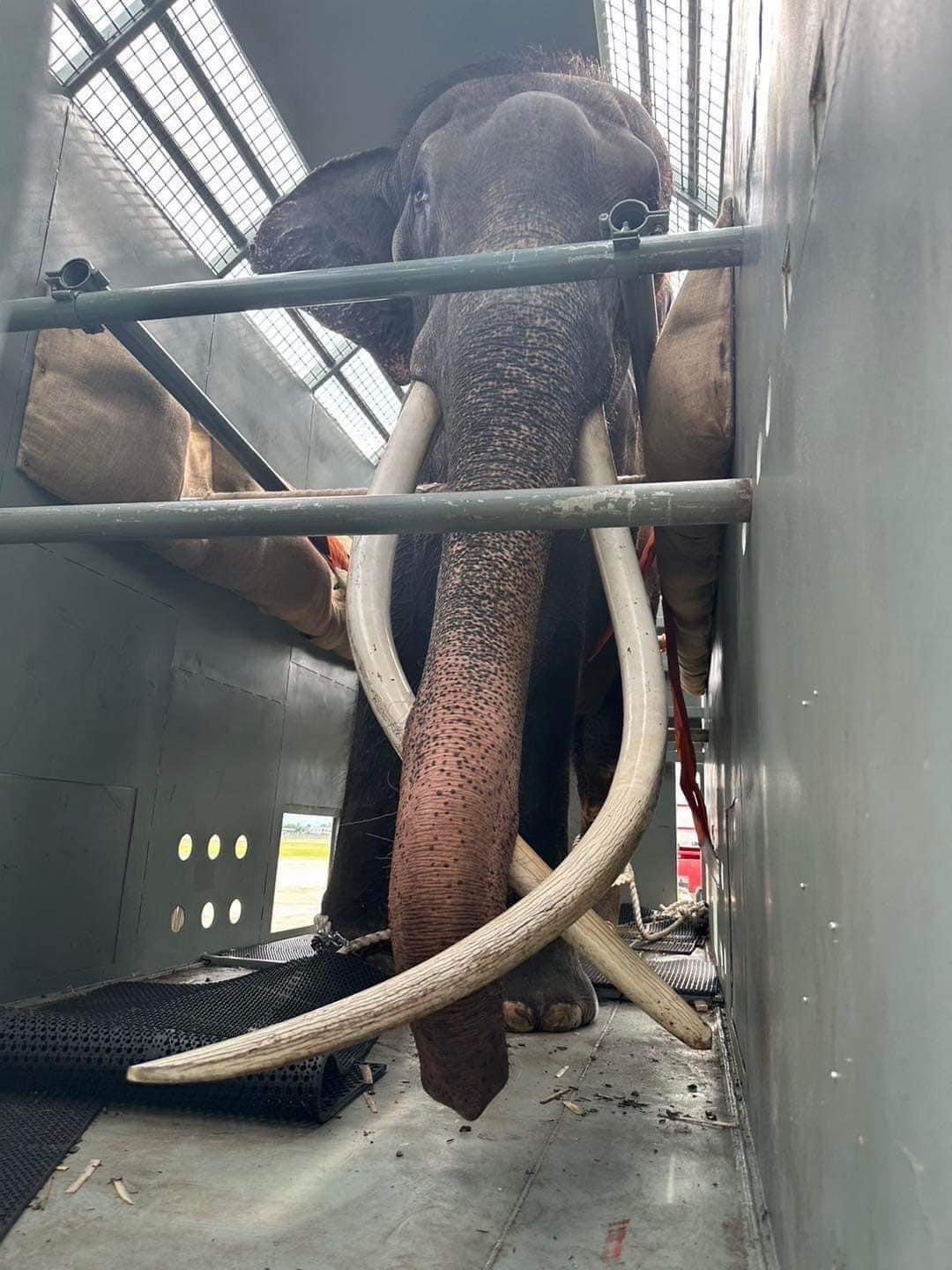 The transportation flight from Russia took approximately 5 hours, utilizing a low ceiling and slow speed to ensure the safety and well-being of Plai-Sak Surin during the journey. On the plane, there were also officials from the National Elephant Institute and the head of the Sri Lanka Elephant Unit from the Dehiwala Zoo, who assisted in taking care of the elephant during the trip. After this, Plai-Sak Surin would be transferred to the National Elephant Institute in Amphoe Hang Chat, Lampang Province, as part of the royal initiative.
Plai-Sak Surin is one of the three elephants that the Thai government gifted to the Sri Lankan government in 2544. It has been under the care of the Kande Vihara temple and used in the ceremony to invite the relics in the annual Sri Lankan state ceremony. Currently, Plai-Sak Surin is approximately 30 years old and has spent more than 22 years in Sri Lanka. This return journey marks the first time such a large living creature has been transported by air.