Popular locations in Bangkok that you need to know recommended by Chat GPT
Bangkok, the capital city of Thailand, offers a wide range of residential options to suit different preferences and lifestyles. Here are some of the popular residential locations in Bangkok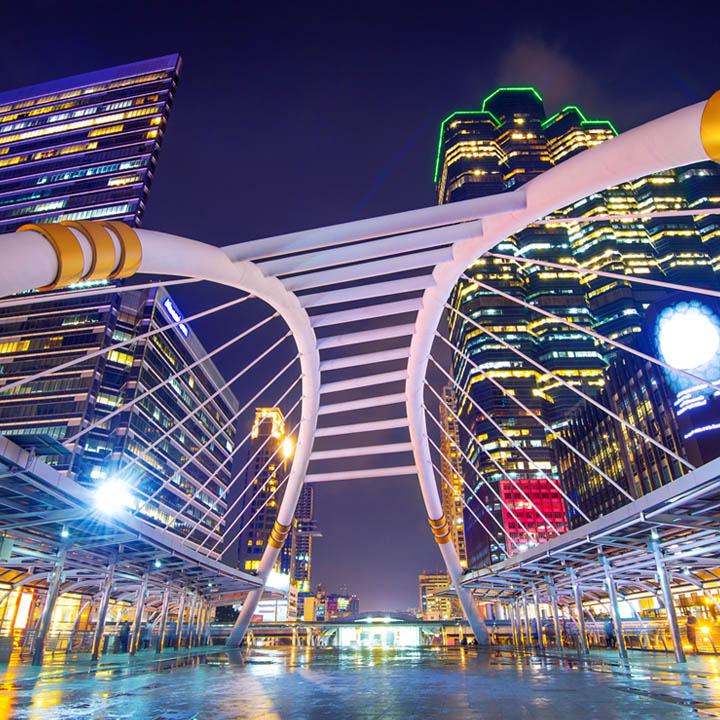 Sukhumvit
Sukhumvit is one of the most popular areas for expatriates and affluent locals. It offers a vibrant and cosmopolitan atmosphere with an extensive range of upscale condominiums, serviced apartments, and townhouses. The area is well-known for its international restaurants, trendy bars, luxury shopping malls, and proximity to public transportation, including the BTS Skytrain.
Silom-Sathorn
Silom-Sathorn is a central business district and a sought-after residential area. It offers a mix of modern high-rise condominiums, elegant townhouses, and serviced apartments. The area is known for its lively nightlife, upscale dining options, and proximity to major commercial centers. It also provides easy access to the BTS Skytrain and the expressway.
Phrom Phong
Phrom Phong, located along Sukhumvit Road, is a trendy and upscale residential area. It is home to the popular Emporium and EmQuartier shopping malls, as well as various luxury condominiums and apartments. Phrom Phong is known for its upscale dining scene, international schools, and proximity to public parks such as Benjasiri Park.
Ari
Ari has gained popularity among both locals and expatriates in recent years. It offers a more laid-back and residential atmosphere compared to the bustling city center. Ari is known for its charming neighborhood vibe, trendy cafes, local markets, and a variety of stylish low-rise condominiums and townhouses. The area also provides easy access to the BTS Skytrain.
Thonglor-Ekamai
Thonglor and Ekamai are neighboring areas that have become synonymous with a trendy and upscale lifestyle. These areas are known for their chic restaurants, fashionable bars, and hip cafes. Thonglor-Ekamai offers a mix of high-end condominiums, stylish townhouses, and luxury serviced apartments. It is a popular choice among young professionals and expatriates.
Ratchada
Ratchada is an up-and-coming residential area that offers a more affordable living option compared to some of the more established neighborhoods. The area features a range of condominiums, townhouses, and apartments. Ratchada is known for its night markets, entertainment venues, and proximity to cultural attractions like the Thailand Cultural Center.
These are just a few examples of popular residential locations in Bangkok. Each area has its own unique characteristics and caters to different lifestyles and preferences. It is advisable to visit the areas, explore the amenities, and consider factors such as proximity to workplaces, schools, and transportation options when choosing a residential location in Bangkok.
Home loan for Thai people abroad ADD LINE Official @sungateway