Thailand has received an excellent score for sustainable development.
The United Nations (UN) has ranked Thailand's sustainable development performance higher than the previous year. According to the Sustainable Development Report 2023, in the year 2023, Thailand is ranked 43rd out of 166 countries. This is an improvement from the previous year's ranking of 44th.
Thailand scored 74.7 on the SDG Index in 2023, making it the top performer in ASEAN for five consecutive years. This confirms the effectiveness of the Thai government's efforts in promoting sustainable development. Sustainable development goals are an integral part of the national strategy and development plans at all levels, such as the 12th and 13th editions of the National Economic and Social Development Plan.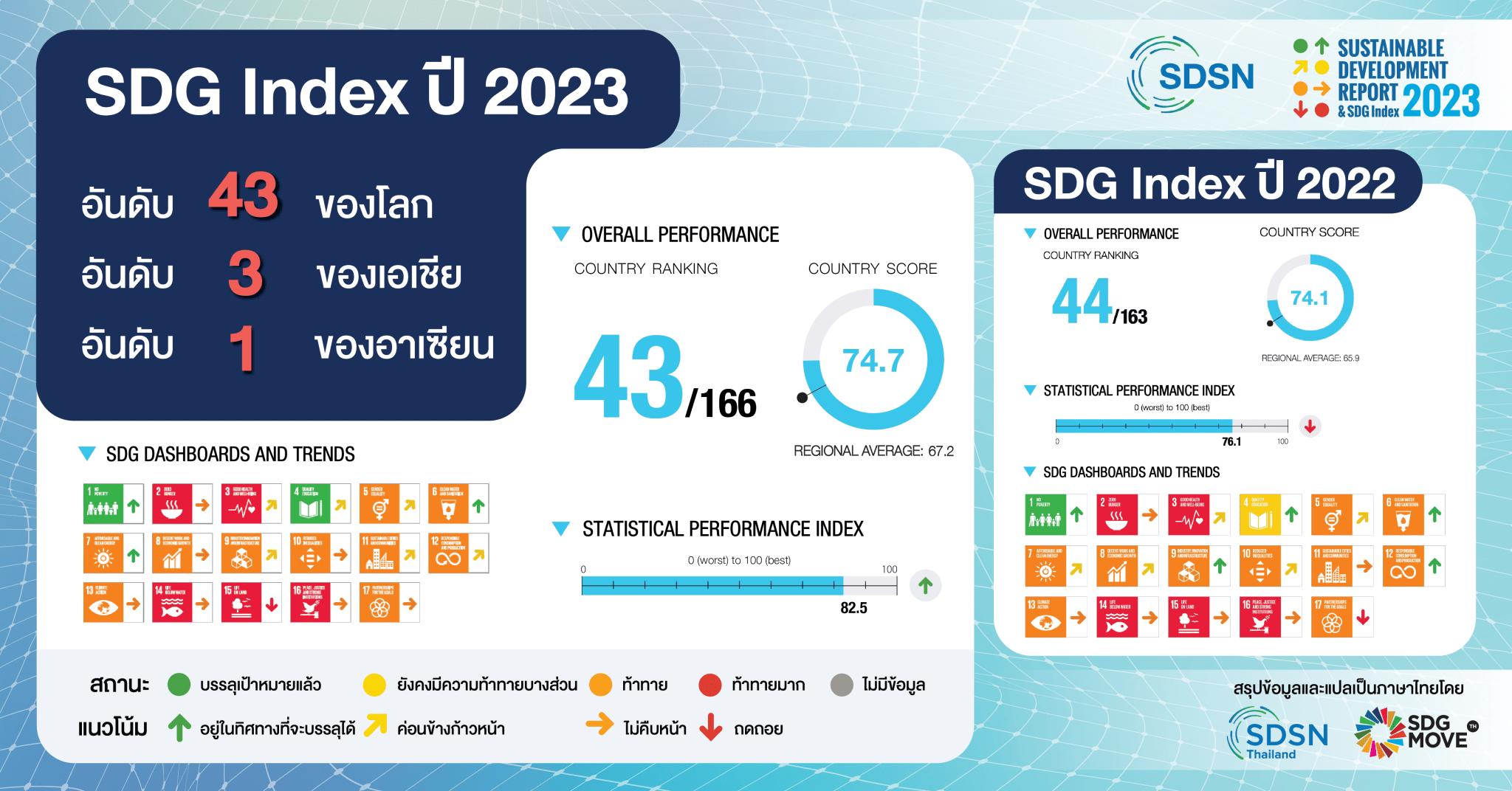 Additionally, the UN has prepared the Sustainable Development Report to assess the progress towards achieving the Sustainable Development Goals (SDGs) for all 193 member countries. The report covers 17 dimensions of the SDGs, including poverty eradication, quality education, access to clean water, sustainable production and consumption, and more.