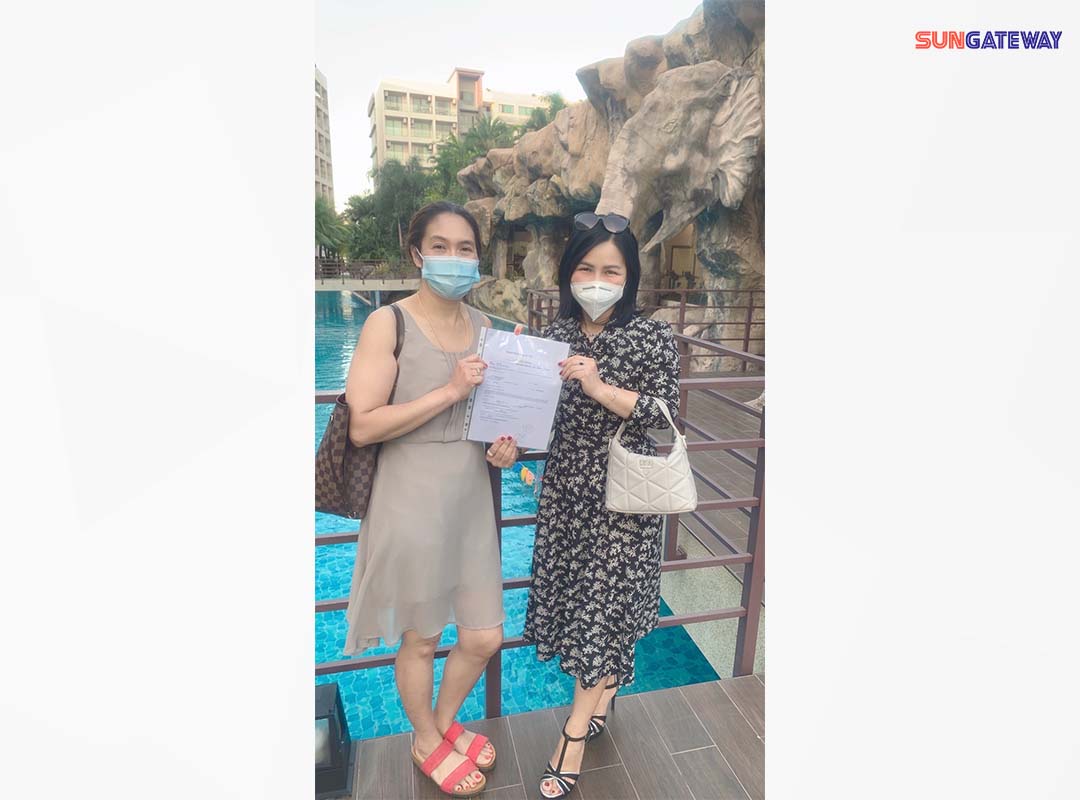 Sun Gate way(ซัน เกทเวย์)
เสียงจากลูกค้า
How do you know our project?
From Facebook.
Why do you want to have a condo in Thailand?
I was going to buy a house at first, but with many factors, I chose it as a condo.
What's the reason for the decision to file a loan with us?
I was going to save money at first, but it's going to be a long time
And because I work overseas with banks in Thailand, I will not be able to provide loans anyway.
It was just GHB, so I decided to do it.
How was the loan application process?
It's very procedural. The staff is very helpful and helpful.
What was the impression of our project?
I'm impressed with the staff.
He's very quick to answer. I have questions. The staff always respond. I came back to Thailand and the staff coordinated things.
How is the officer's service?
Good service, fast, always following up on my loan.
How does it feel to have a condo of your own?
I'm glad you're here. It's not like Thailand.
Give it to the Thai people abroad who want to make the same loan as you.
To those who have dreams and want to buy a house, build a house, or buy a condominium in Thailand, but work abroad. Sun Gateway makes dreams come true. We just prepare the documents according to the staff. We can actually have a home in Thailand.