Government Housing Bank Interest rates were raised yesterday, April 10, 2023.
The interest rate according to the bank's current MRR is 6.650% as announced by the bank.
How much is the current interest rate for Thai people abroad?
Interest rates for Thai home loans abroad
Year 1 – 2 = MRR – 2.60% per year
Year 3 = MRR – 2.00% p.a.
Year 4 until the entire contract period = MRR – 0.50%
Effective interest rate throughout the contract period (EIR) = 5.47%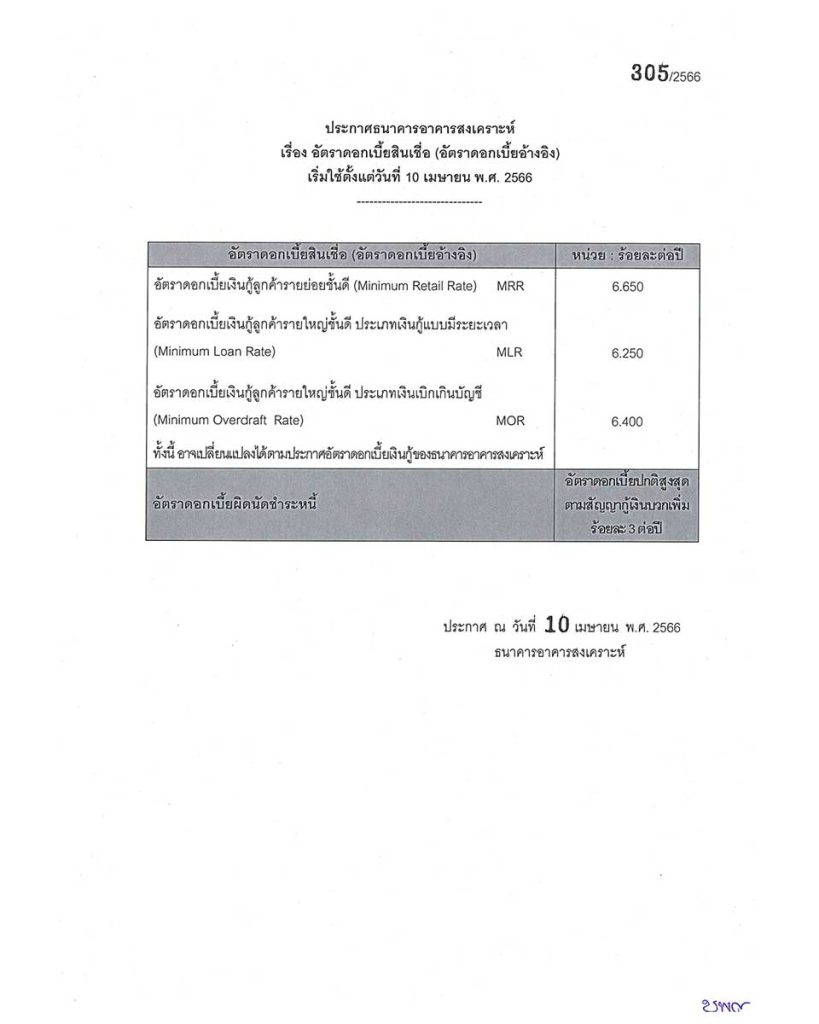 *However, the interest rate of each bank is different and may increase. Those interested in applying for a loan should study the details before making a decision.