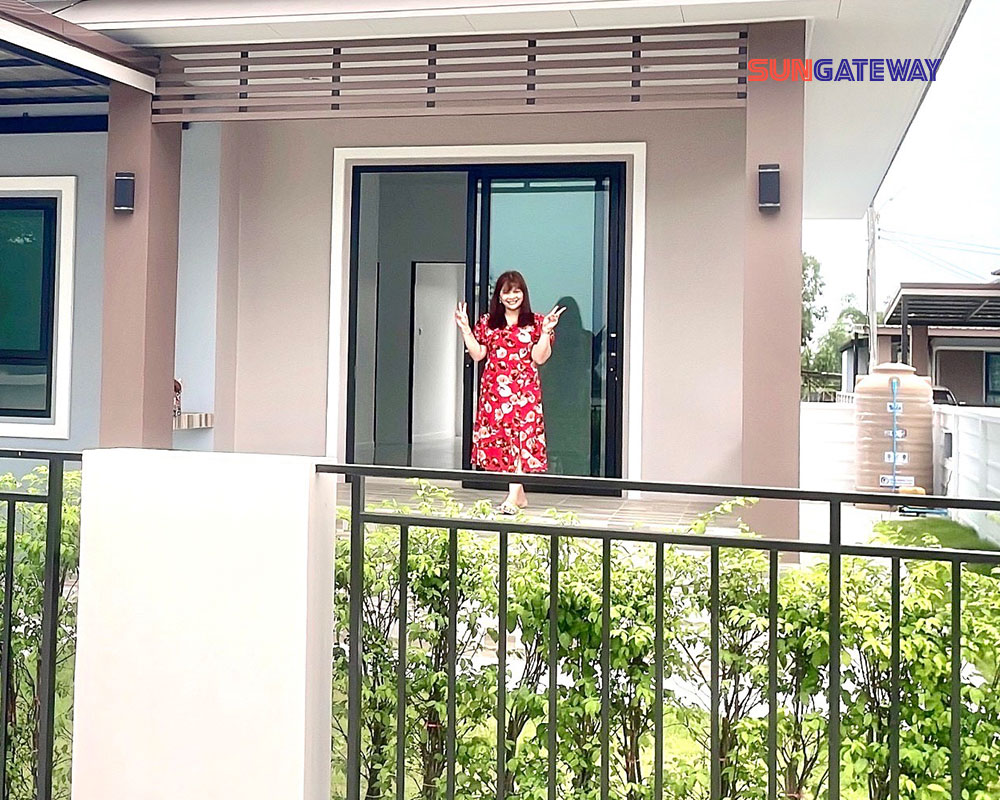 Sun Gate way(ซัน เกทเวย์)
เสียงจากลูกค้า
How do customers know about our project?
I got to know you through Facebook.
Why do customers want to buy a house in Thailand?
I intend to buy it for myself in the future.
Has the customer ever applied for a loan before?
never
What is the reason that makes customers decide to apply for a loan with us?
because I saw from people who borrowed through I used to talk to many people. He said it was really reliable. interest is cheap Documents and proof of work can be used abroad. You don't have to go back to Thailand either. So I decided to do it.
How is the proceeding?
The staff is very cooperative. advise everything Tell me every step in detail. what to do If you don't understand anywhere, you can answer my questions. help me succeed
How is the service of our staff?
The service is very good. I give a full rating of 100.
What impressions do customers have on our projects?
I'm impressed with everything.
The feeling of having your own home in Thailand How do customers feel?
I'm glad I'm still glad I'm not gone. It's really my intention. like a dream come true
We would like our customers to help convey to Thai people abroad. who want to have a house in Thailand like a customer
To everyone who wants to have a house in Thailand, Sun Gateway is really reliable in everything. Make us have a house as we really want.