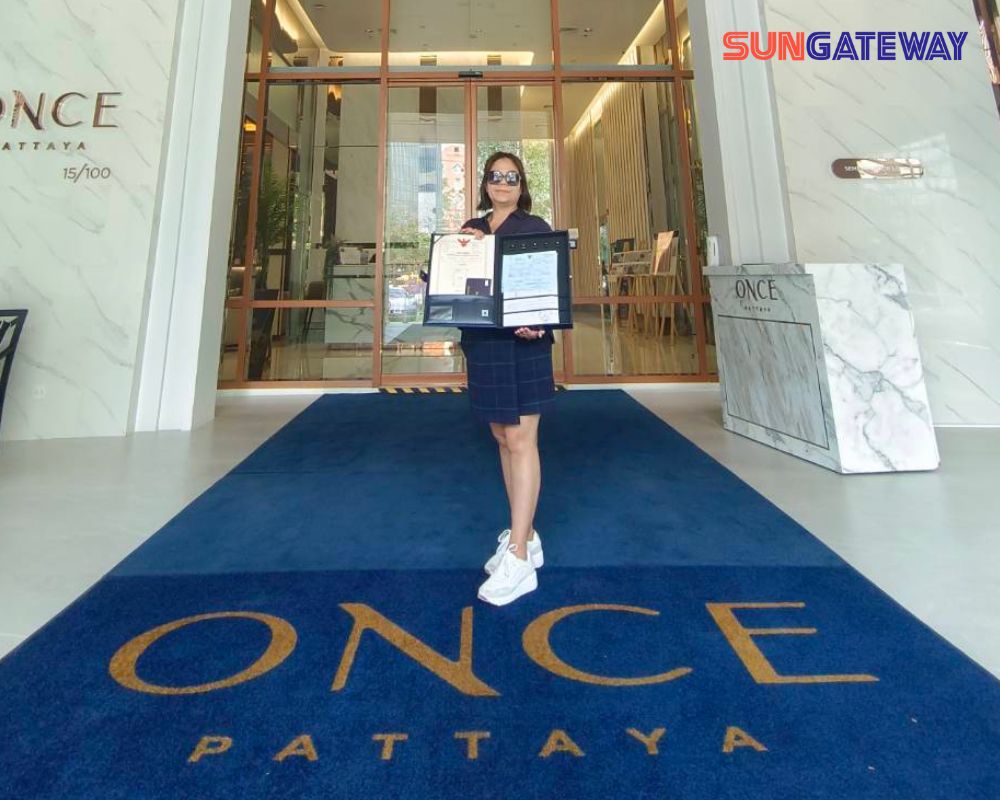 Sun Gate way(ซัน เกทเวย์)
เสียงจากลูกค้า
Voice from a real customer, Khun Maliwan – a customer from Norway.
Living in Norway, you can still apply for a condo loan! The following interview is a real interview from a Thai customer living in Norway for more than 30 years. The customer wants to have a condo in a tourist city in Thailand for relaxation when returning to Thailand without the need for a lump sum of money.
Which country are you living in?
I'm living in Norway.
How long have you been in Norway?
It's been 30 years.
Can you tell me what you do for a living?
I work as a kindergarten teacher.
Why do you need a loan in Thailand?
This might take a while to explain. The first time was when a friend introduced me to this. They provided me with this website, and I decided to check it out. I got interested because, you know, we're getting older. Usually, when we go to Thailand, we have our parents' old house to stay in. But I wanted something of my own when I visit Thailand. I wanted a condo or something close to a tourist city. I didn't want to live in a different province. I'm a bit like a foreigner in that sense. So, I decided to pursue this, and I'm really happy that I received a positive response and good assistance.
Are you requesting a condo loan?
Yes, I am requesting a condo loan in Pattaya.
How has the service been so far?
It's been great. It hasn't been complicated at all. As long as we have all the required documents, we send them. They also recommended a lot of people for us to talk to, mostly Thai people, and they all seem interested in this. It's good.
Because living here in Norway, the cost of living is high. Even as a teacher, I have a high monthly salary, but everything is expensive. If we want to take a lump sum and buy something in Thailand, most people feel that it's not better than saving. So, if we have a loan like this, many Thais would be interested.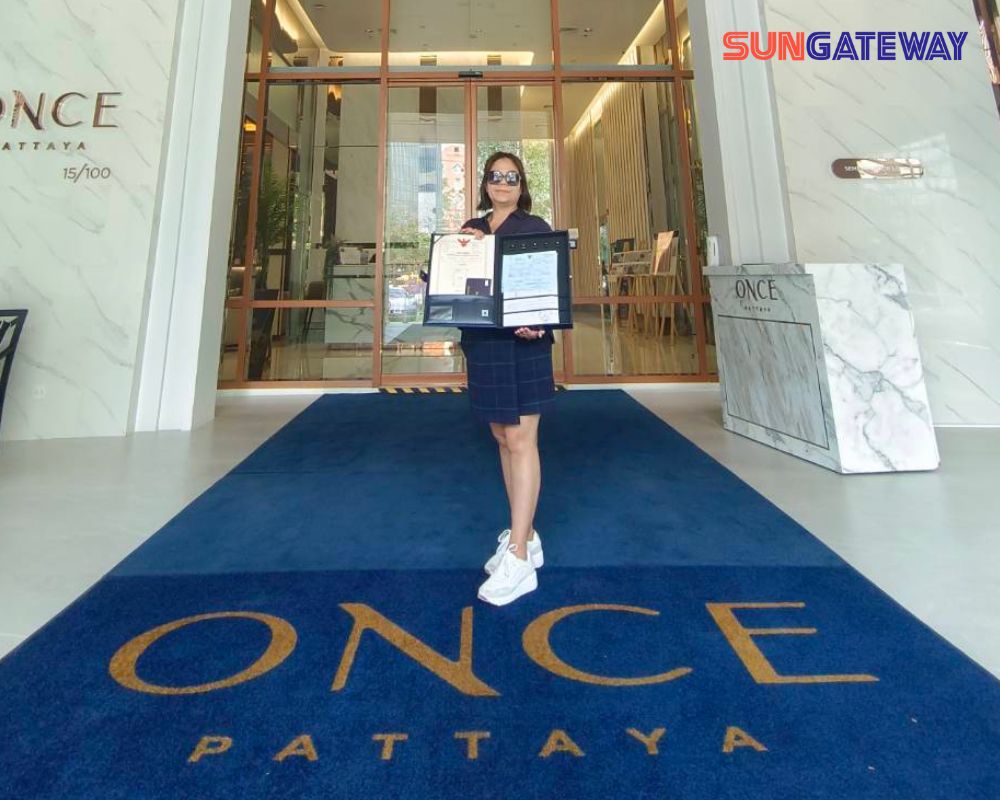 Interested in home loans for Thais living abroad? Inquire for details at [Contact Information].
คลิ๊ก 
https://lin.ee/aawEmXT