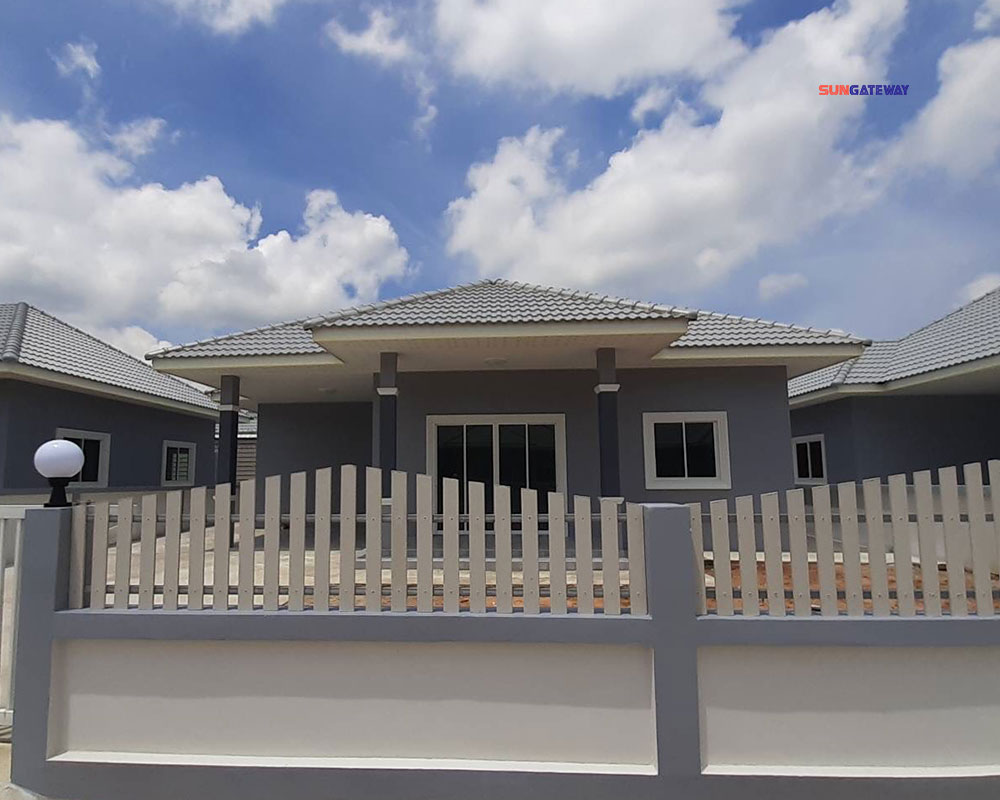 Sun Gate way(ซัน เกทเวย์)
เสียงจากลูกค้า
How do you know our project?
I knew it on Facebook. I was looking for a house in Thailand.
Why do you want to have a house in Thailand?
I heard that the Covid period was cheaper, so I wanted to keep it.
What's the reason for the decision to file a loan with us?
Trust because the Government Housing Bank is famous for its housing.
How was the loan application process?
The loan application process is pretty clear.
What was the impression of our project?
The service of the staff doesn't leave customers.
How is the officer's service?
The staff said it because they understood it well, and any problems were always communicated.
What's the plan after retirement?
I'm moving back to Thailand because I bought a house.
Give it to the Thai people abroad who want to make the same loan as you.
If a person wants to buy a house but lives abroad, or is afraid of being insecure, they are advised to contact Sun Gateway. All steps are staffed with good service and good advice.