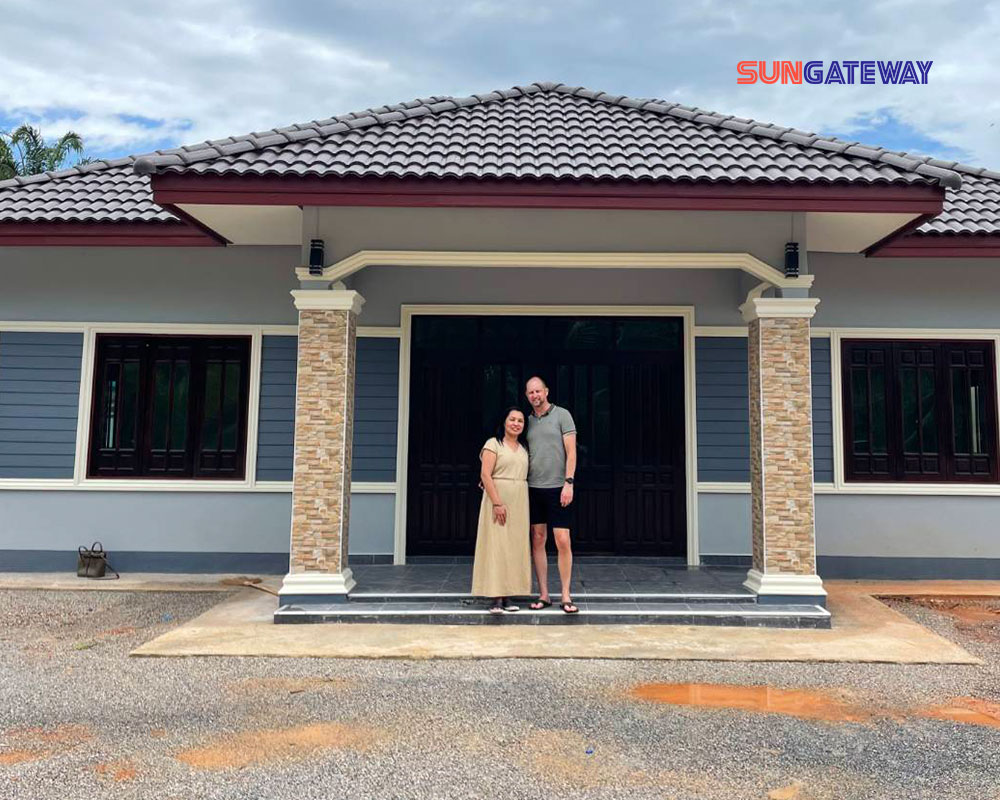 Sun Gate way(ซัน เกทเวย์)
เสียงจากลูกค้า
How long has the customer been abroad? What is your occupation?
I have been here for 20 years as a company employee.
How do customers know about our project?
I know you on Facebook.
Why do you want to buy a house in Thailand?
want to buy a house in the future and vacation instead of staying in a hotel because if having a house will be more economical
Have you ever applied for a loan before?
I've only asked.
What is the reason for applying for a loan with us?
Because looking at the retrospective data and reviews that have seen many people succeed So I believe
How are you asking for credit with us?
Very good. Fast service.
How is the service of our staff?
Full marks for service.
In the opinion of customers who have the opportunity to own a house in Thailand using foreign income. What are the opinions of customers?
Very good, it's a really good project.
What impressions do customers have on our project?
impressed the staff and impressed with a project like this
The feeling of having your own home in Thailand
I'm very happy. In the future, there may be a second after.
What would you like to say to Thai people abroad who are looking for or are looking for the opportunity to have a house in Thailand like a customer?
I want Thai people who live abroad to contact Sun Gateway. Very good. Really made me get a house.