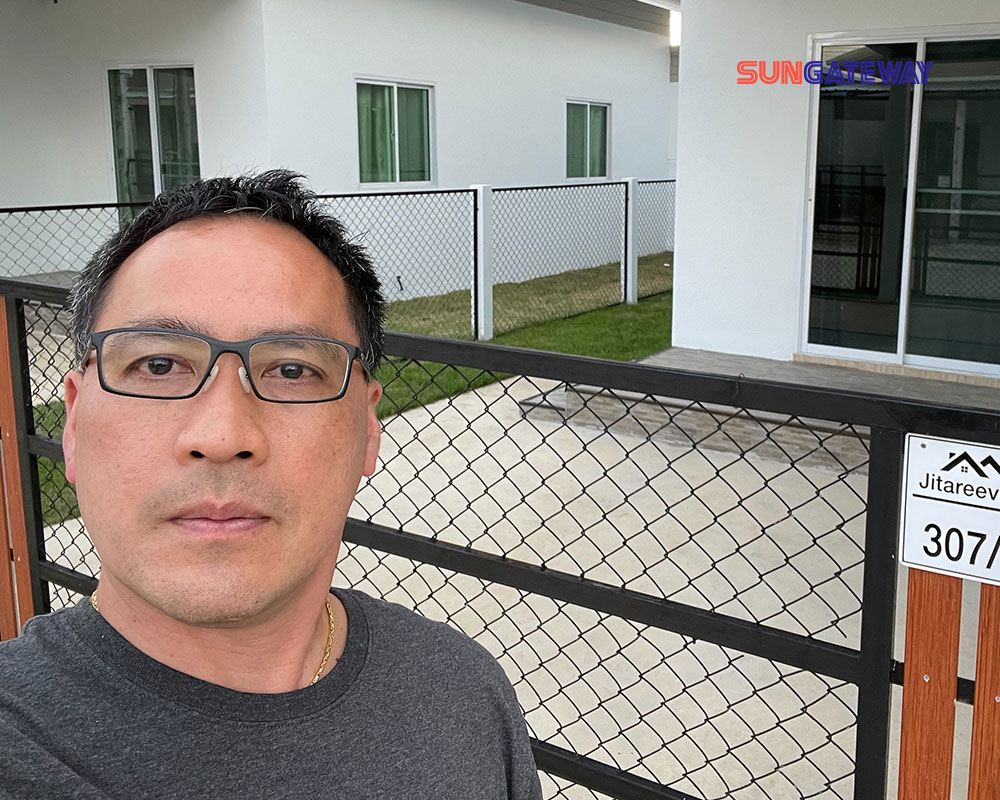 Sun Gate way(ซัน เกทเวย์)
เสียงจากลูกค้า
How long has the customer been abroad? What is your occupation?
I have been here for almost 36 years as a company manager.
How do customers know about our project?
I know it from my relatives.
Why do you want to buy a house in Thailand?
Leave it for your family. and myself in the future
Have you ever applied for a loan before?
never
How are you asking for credit with us?
Good, a little jammed
What would you like to say to Thai people abroad who are looking for or are looking for the opportunity to have a house in Thailand like a customer?
Recommend Sun Gateway for those who want to have a house in Thailand.